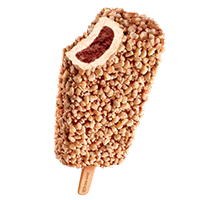 Chocolate
Eclair
Chocolate and cake on a stick, yum! We wouldn't blame you if you d-éclair this cake-coated frozen Chocolate Éclair dessert bar as your favorite.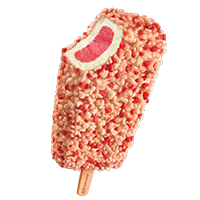 STRAWBERRY SHORTCAKE BAR
America's favorite strawberry shortcake bar! Our cake-coated frozen Strawberry Shortcake dessert bar is the perfect treat for any season.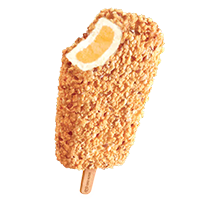 toasted almond
bar
This item has been DISCONTINUED One of our classic favorites from the ice cream truck! A toast to this delicious cake-coated Toasted Almond frozen dessert bar.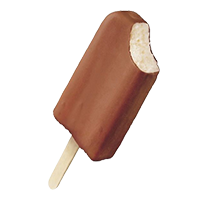 PREMIUM ICE CREAM BAR
It all started with the Original Ice Cream On A Stick from the ice cream truck. Vanilla flavored ice cream and a chocolate flavored coating.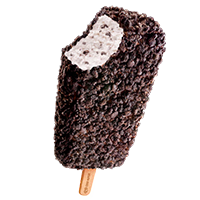 Oreo® Dessert Bar​
All those Oreo® Cookie Pieces! Our fan-favorite frozen dessert bar is loaded with Oreo® Cookie Pieces, with scrumptious Oreo® cookie crunch coating. Glass of milk not required.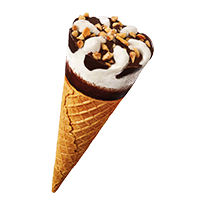 VANILLA KING CONE
With a big chocolate tip! Treat yourself like royalty with our classic Vanilla King Cone. Savory vanilla in a sugar cone, crowned with chocolate-flavored coating and royally roasted peanuts.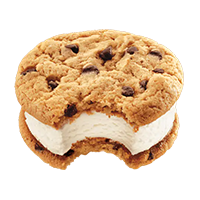 CHOCOLATE COOKIE SANDWICH
Made with real chocolate chips! And too many delicious chips to count! You could try, but we all know it's just more fun to eat them. But 'wich one would you start with?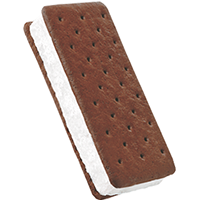 GIANT VANILLA SANDWICH
A giant treat with vanilla ice cream packed between two chocolate flavored wafers – each bite better than the last.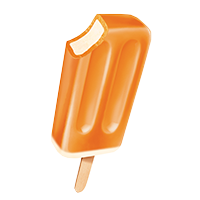 Creamsicle® Bar
This orange and vanilla flavored cream bar is a classic! Limited quantities for 2022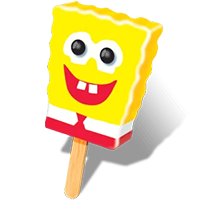 Popsicle® SpongeBob SquarePants™ Bar
Everyone's favorite pineapple-dwelling sponge from Nickelodeon™ gets transformed into a refreshing frozen Fruit Punch and Cotton Candy-flavored treat.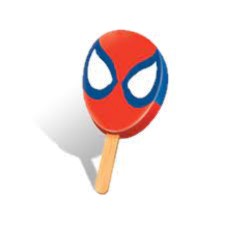 Popsicle® SPIDERMAN Bar
This crazy spider character will get your taste buds tingling with it's Lemon and Strawberry flavors.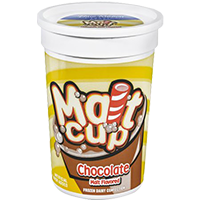 Malt Cup
Chocolate malt flavored frozen dairy confection.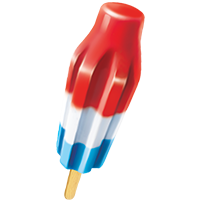 THE ORIGINAL BOMB POP
Flavor roll call: Cherry? Here. Lime? Yup. Blue raspberry? Aww yeah. It's the Original, need we say more?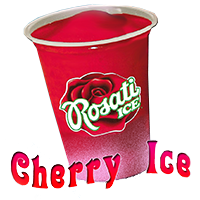 ROSATI CHERRY ICE
A refreshing and delectable frozen treat that tastes like cherries.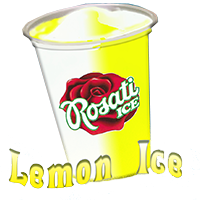 ROSATI LEMON ICE
Tangy and refreshing lemonade made with real fruit juice. It's tart, lemony flavor makes this lemonade beat the heat.